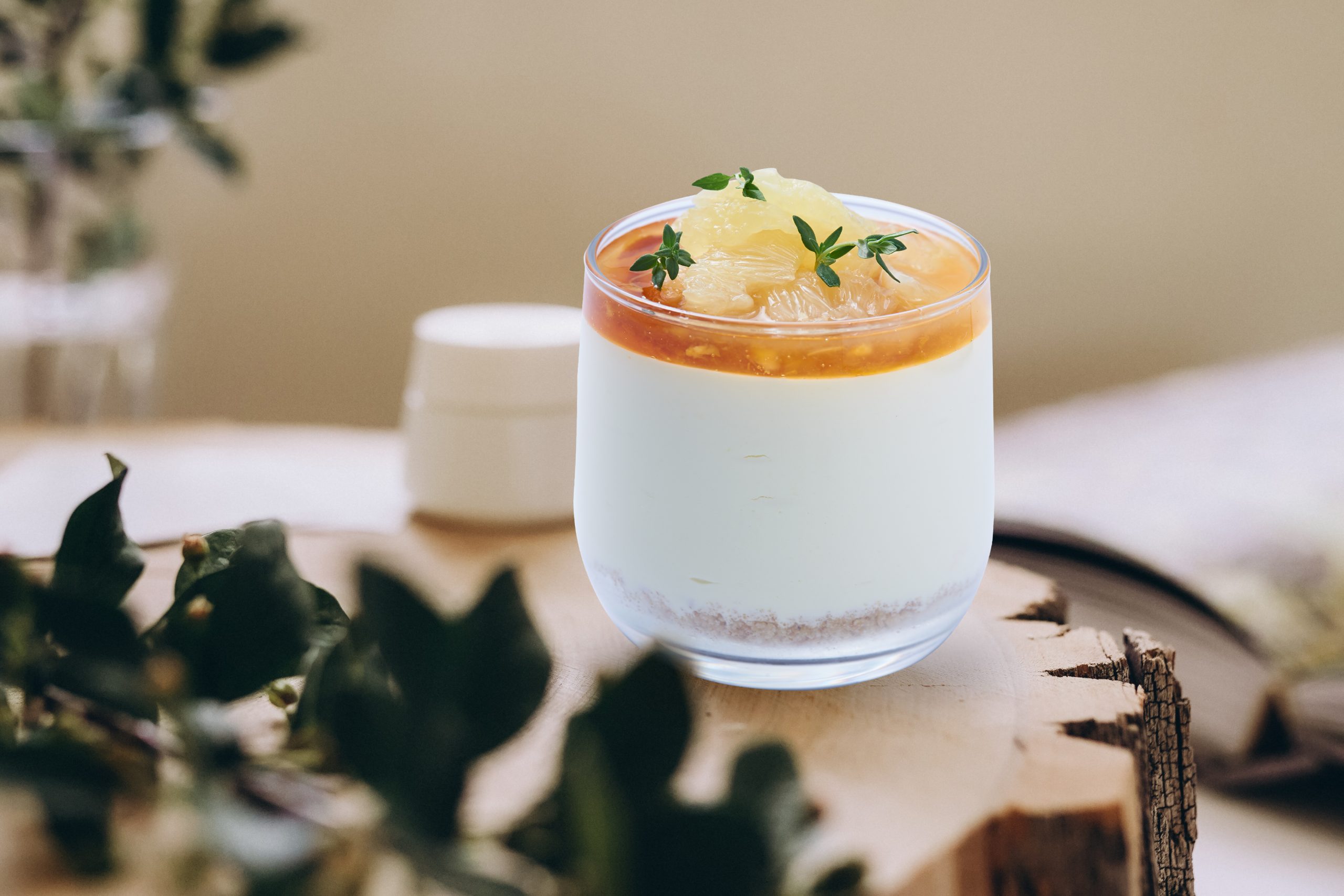 Ingredients:
Crumble
Mauri Classic Cookies Mix
180g
Unsalted butter
250g
Water
10g
Ground Almond
40g
Yuzu Yogurt Mousse
Yogurt
400g
Sugar
35g
Mauri Non-Dairy Whip Topping
500g
Water
60g
Gelatine Powder
20g
Mauri Lemon Yellow Colour
1.5g
Yuzu Fruit Mix
125g
Baking Step:
Crumble
In a mixing bowl, add in all ingredients for crumble and mix well in slow speed for 1 minutes until combined.
Spread out on a baking tray and bake at 170°C (top and bottom) for 10 – 15 minutes until golden brown.
Once the crumble is cool to touch, break up to smaller pieces and place at bottom of mousse cup. Set aside.
Yuzu Yogurt Mousse
In a small bowl, soak gelatine in water and set aside to bloom.
In a large bowl, combine yogurt, sugar and bloomed gelatine.
Heat over water bath until sugar and gelatine is dissolved. Set aside to cool.
Once the mixture is cooled, add in Mauri Lemon Yellow Colour & yuzu fruit mix and mix well.
In another mixing bowl, whip Mauri Non-Dairy Whipped Topping at high speed until soft peak and mix well.
Fill yuzu yogurt mousse onto the crumble inside the mousse cup. Top with some yuzu fruit mix and decorate as desired.