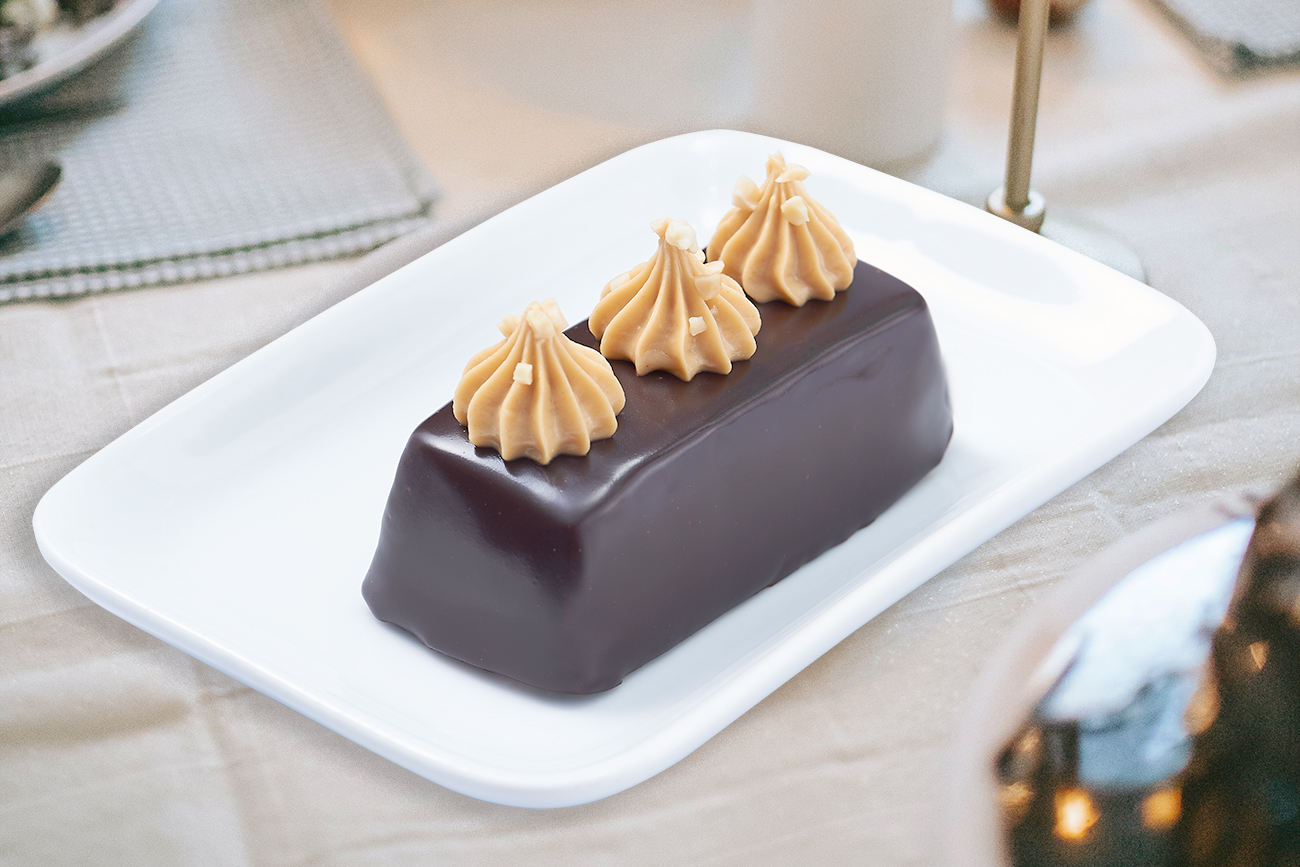 Ingredients:
Cake Base
Group A
Pinnacle Cake Margarine
250g
Oil
80g
Group B
Golden Cake Mix
550g
Group C
Eggs
200g
Water
80g
Glycerine
40g
Cocoa Powder
70g
Cream Cheese
Cream Cheese
500g
Icing Sugar
150g
Eggs
1 nos
Baking Step:
Cake Base
Using paddle, mix Group A at slow speed for 30 seconds.
At slow speed, add in group B and mix until well combined or about 30s – 1 min.
Add Group C within 2 minutes and further mix for 1 minutes at slow speed. Scrap bowl. Mix at medium speed for 2 minutes.
Fill half of the paper tray or baking tin with batter. Pipe in a layer of cream cheese and then top with batter again.
5. Bake at 170oC for 22 – 25 mins depending on oven characteristic.
Cream Cheese
Beat cream cheese and icing sugar until smooth.
Add in eggs and beat until well mixed.