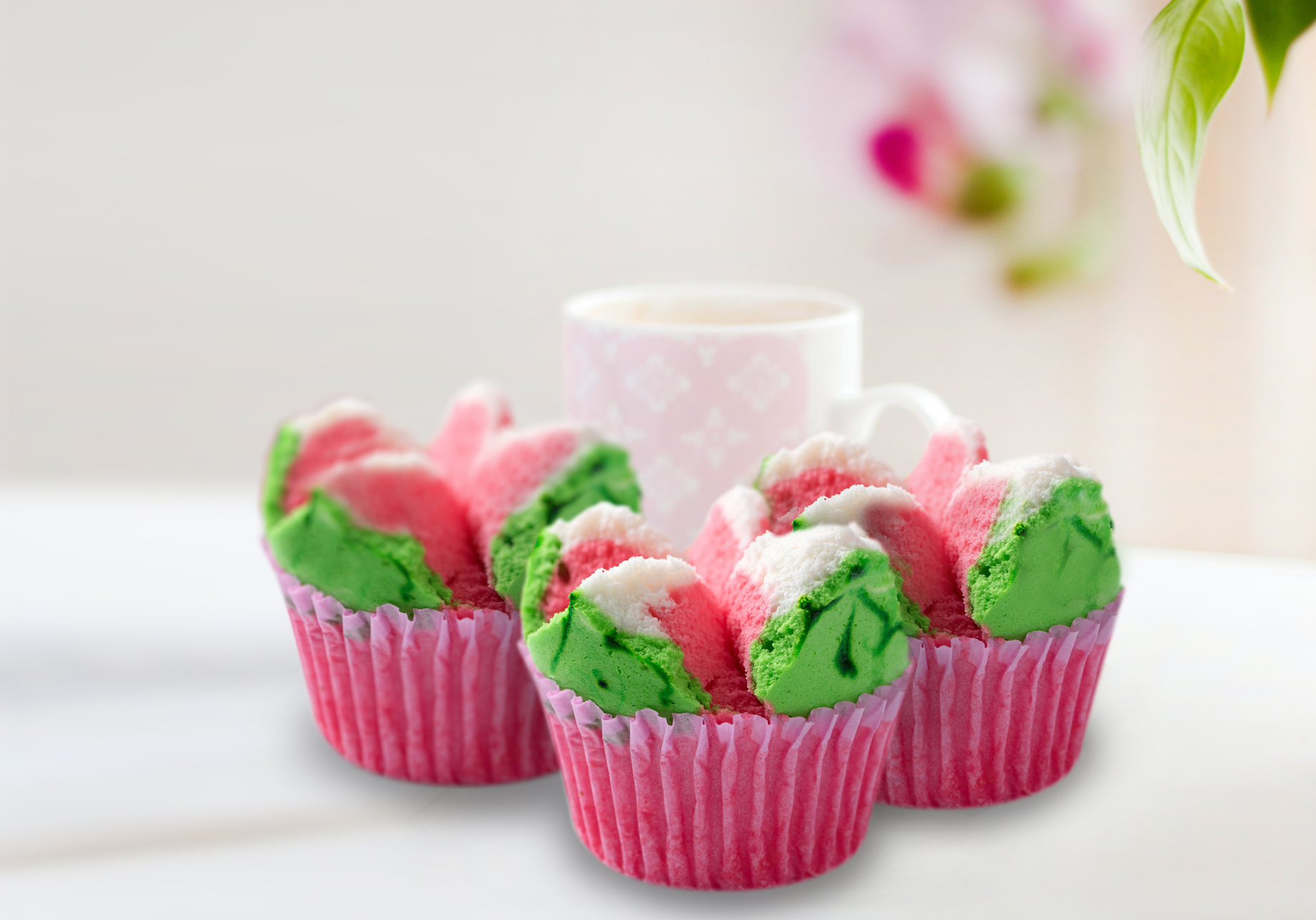 Ingredients:
Pinnacle Sponge Mix CTG500g
Water280g
Pink Color2g
Green Color0.5g
Baking Step:
Using hand whisk, mix all ingredients until combined.
Split batter into 3 bowls of 400g, 150g and 50g batter respectively.
In 400g batter, add in 2g of pink colour. In 150g bowl, add in 0.5g green colour.
Fill 40g pink batter into paper cups first. Pipe 5g of plain batter on top of pink batter. Cover the top with 7g of green batter.
Steam for 18 mins.