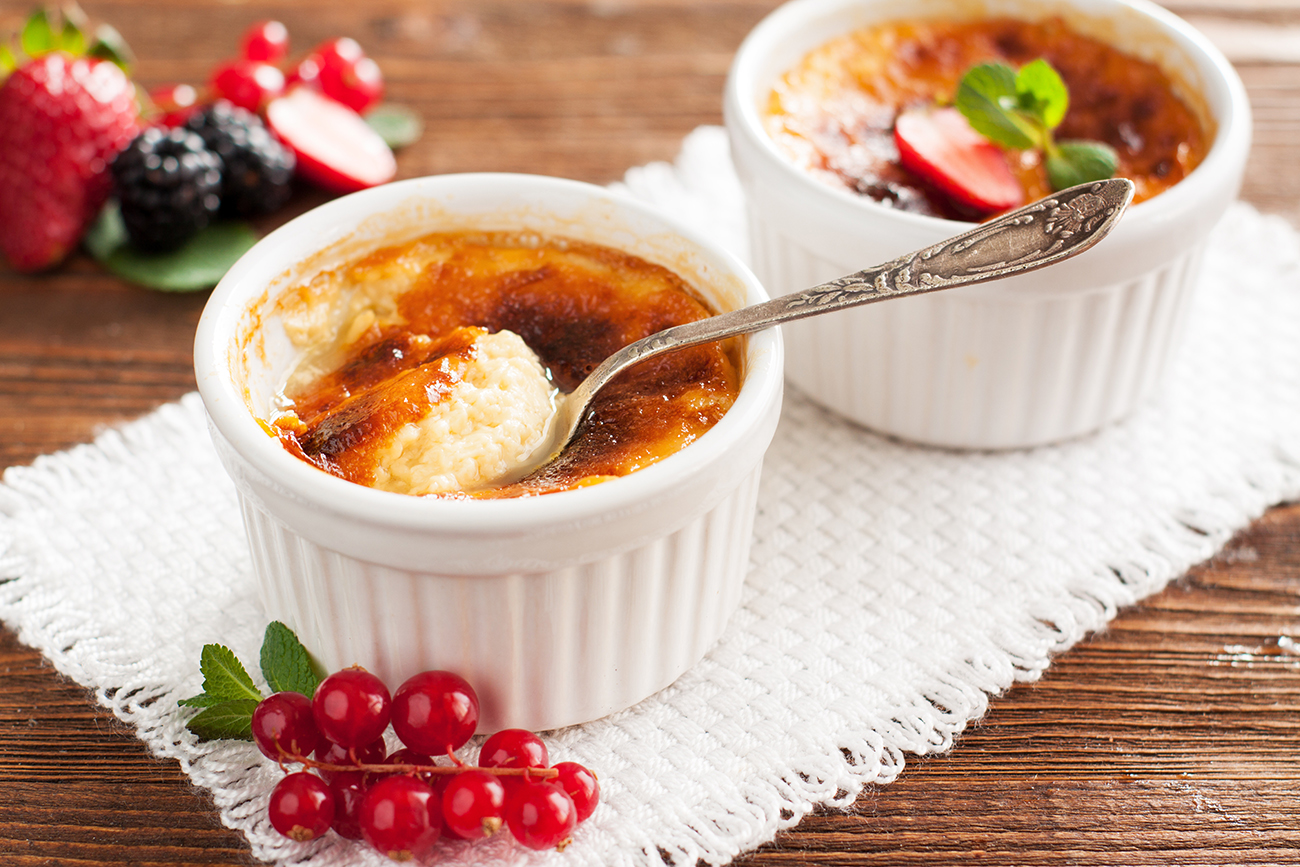 Créme Br
û
lée Ingredients:
Dairy Cream 500g
Milk 500g
Egg Yolk 250g

Mamon Base Ingredients:
Group 1

Mauri Mamon Mix Code:100 500g
Whole egg 300g
Egg White 325g
Group 2

Corn Oil 50g
Coconut milk 125g 
Créme Brûlée Product Method:

Weight all ingredients for the crème brulee in a bowl and mix well.
Strain the mixture and set aside.

 

Mamon Base Method:
Mix Group 1 ingredients for 1 minute at low speed.
Scrape down sides to ensure no lumps sticking to the bowl.
Change to high speed and mix for about 7 minutes.
Gradually add in Group 2 and blend at slow speed for about 30s – 1 min.
Fill in 30g of crème brulee mixture into each mamon mould.
Then fill in 45g of mamon batter on top of the crème brulee mixture in the mould.
Prepare a tray filled with water to level with the crème brulee mixture (about 600g).
Place mamon moulds into the tray and steam bake at 180°C (top) and 190°C (bottom) for about 28 – 30 mins. Baking condition varies depending on batter scaling weight and oven characteristics.