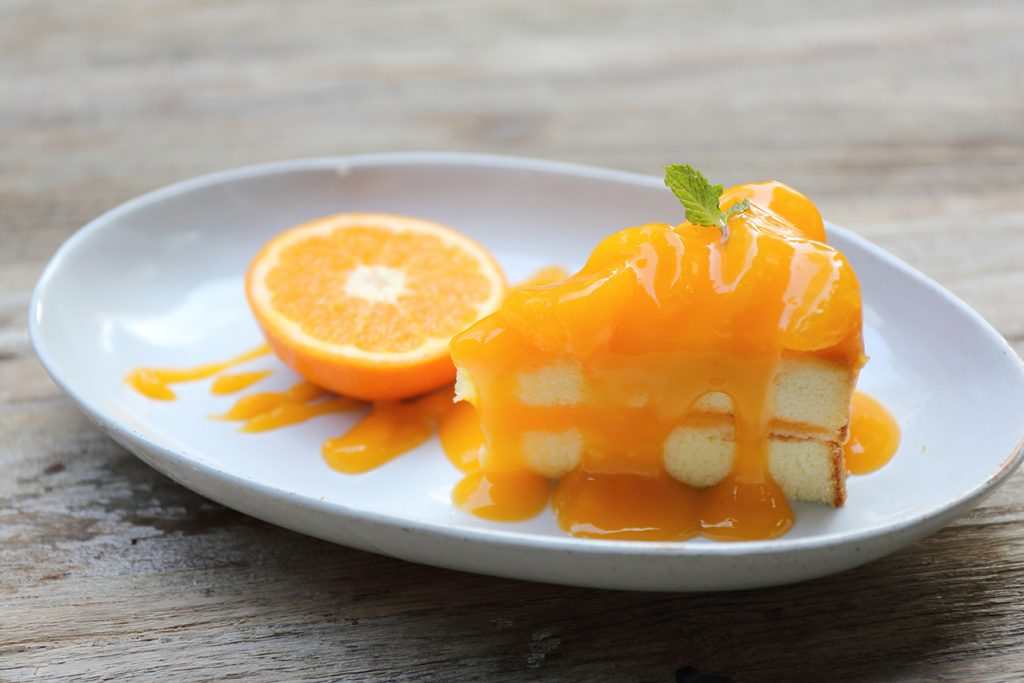 Ingredients

Cake Ingredient


Group 1

Mauri Butter Cake Mix

1000g

Pinnacle Cake Margarine

600g

Group 2

Eggs

440g

Orange Juice

200g

Orange Oil

6g

Orange zest

4 nos

Filling Ingredients


Pinnacle Instant Custard

130

Milk

400g

Lemon Juice

100g

Lemon Zest

2 nos

Lemon Oil

1g

Melted Butter

80g
Cake Baking Step:
Using paddle, mix Group 1 at slow speed for 1 min.
Scrape down sides, continue mixing at high speed for 7 mins
Slowly add in Group 2 at medium speed within 2 min.
Scrape down sides, continue mixing at medium speed for 7 mins.
Fill 1400g batter into 9" square tray (lined with grease-proof paper).
Bake at 165°C for about 70min.
Remove from oven and let it cool before serving.


Filling Production 
Method:

Mix all ingredients together except melted butter. Mix until firm, then fold in melted butter.
Assemble:
Layer cake with filling to desired height and trim into a handbag shape.
Whipped up Mauri Non-Dairy Whipped Topping and pipe rose shape over the cake. Decorate as desire.