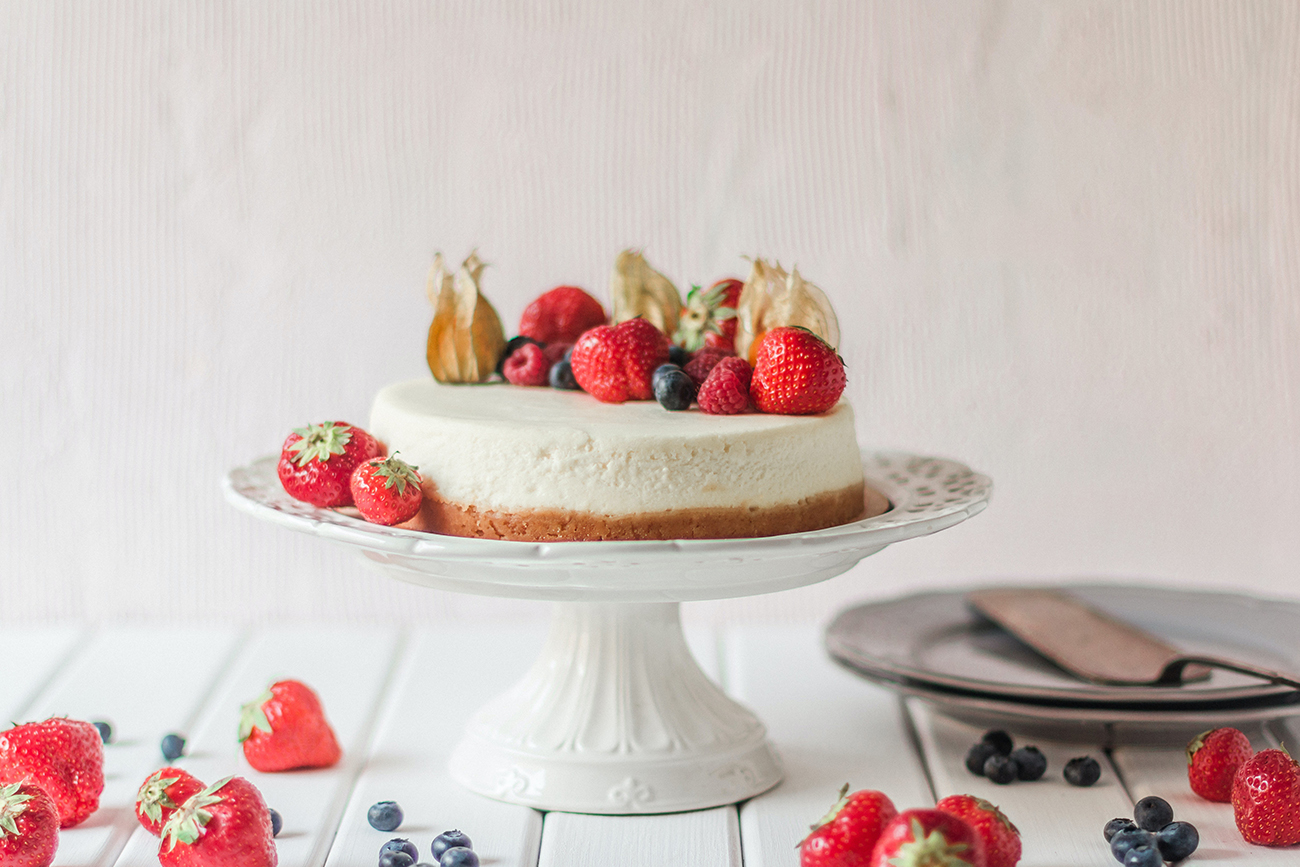 Base & Topping Ingredients:
Digestive Biscuit
350g
Melted salted butter
50g
Mauri Strawberry Filling – Topping
35g
Cheesecake Ingredients:
Full Cream Milk
75g
White Chocolate
50g
Cream Cheese
200g
Sugar
30g
Gelatine (soaked in 18g water)
6g
Mauri Non-Dairy Whip Topping
6g
(whipped to soft peak)
Base & Topping Baking Step:
Mix the crushed digestive biscuit with melted butter.
Place the biscuit mixture on the base of the cake ring (6 inches).
Cheesecake Baking Step:
Heat and stir full cream milk, white chocolate, cream cheese and sugar over double boil until mixture is smooth.
Add soaked gelatine, stir and mix well. Set aside to cool.
Once cooled, add in Mauri Non-Dairy Whip Topping (whipped to soft peak) and mix well.
Put mixture into the pre-prepared ring mould with digestive biscuit base on the bottom. Keep in refrigerator until set.
Top with Mauri Strawberry Filling and fresh strawberries.