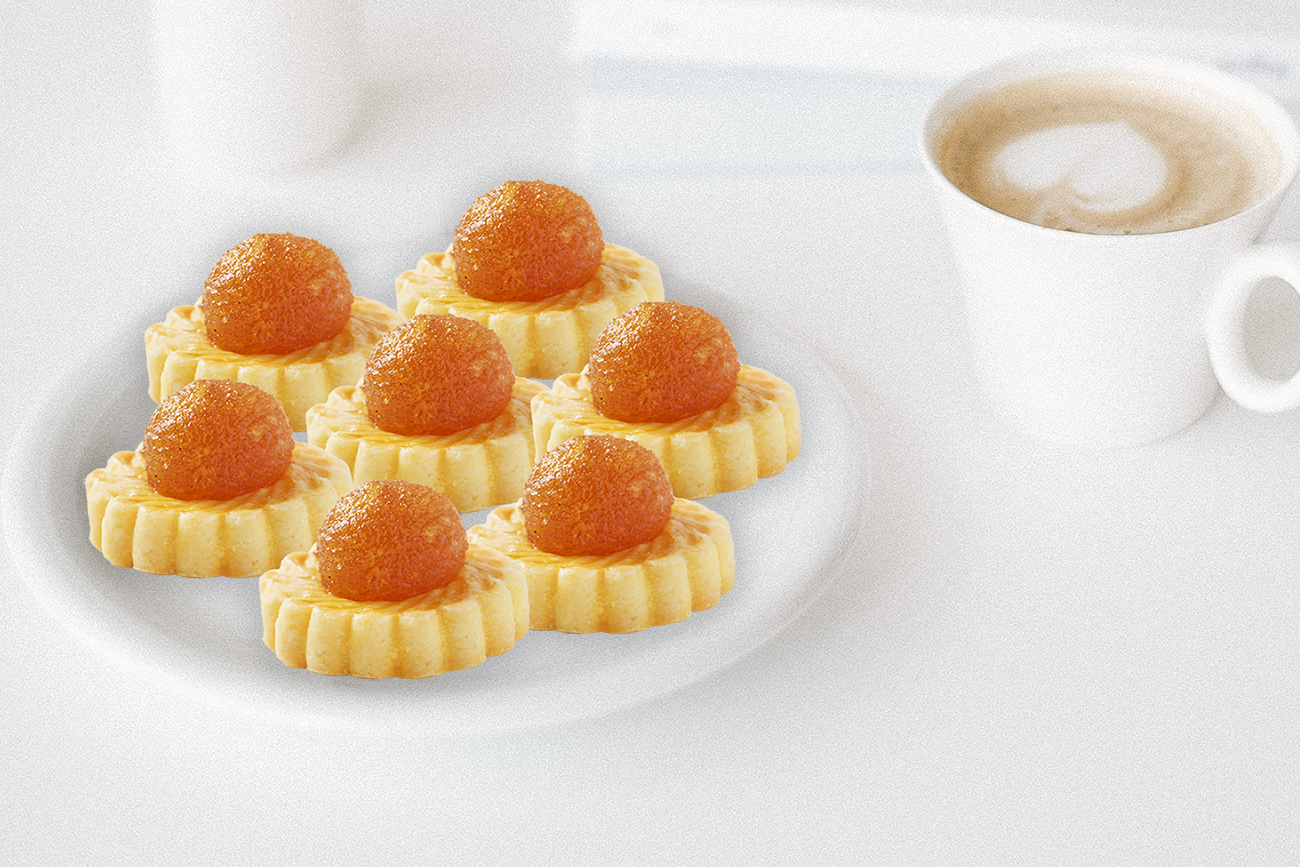 Ingredients:
Mauri Tart Base Mix 135g
Pinnacle Custard powder 15g
Egg yolk 70g
Butter 250g
Filling Ingredients:
Pineapple Filling
 
Baking Step:
Mix all the ingredients at slow speed for 1 min. Scrap bowl.
Change to medium speed and mix for 1 min.
Fill cookie dough into cookie press. Pipe out onto a non-stick tray.
Place a rolled pineapple filling onto the dough and roll up.
Glaze with egg yolk.
Bake at 170°C for about 18 mins. Baking condition vary depending on dough size and oven characteristics.
 Remove from oven and let it cool before packing.
*Strawberry Tart : change pineapple filling to strawberry filling and add red colour to the dough