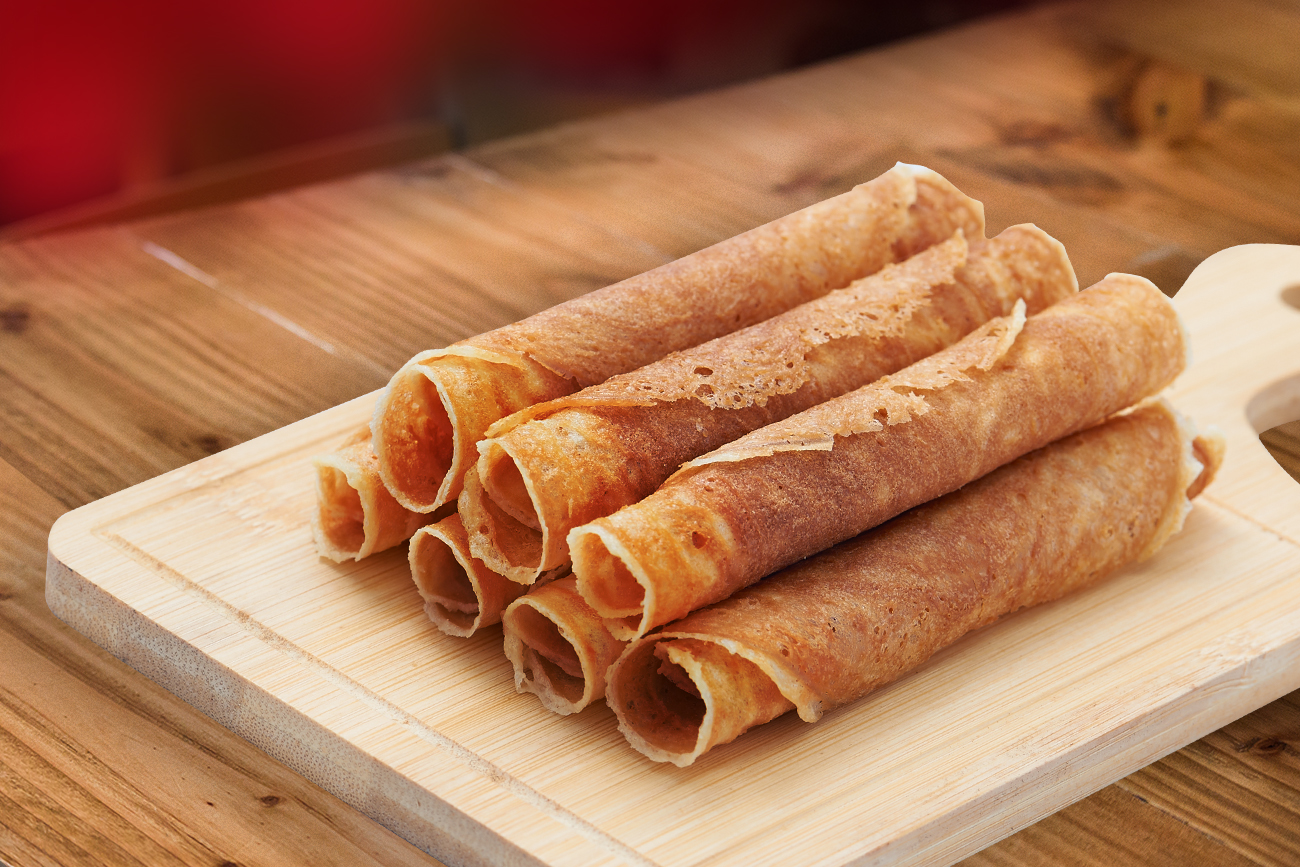 Ingredients:
Group 1
Water
140g
Coconut Cream Powder
35g
Group 2
Mauri Cookies Mix50g
Eggs130g
Rice Flour 25g
Sugar30g
Oil50g

Baking Step:
Dissolve coconut cream powder in water and set aside.

 

Using hand whisk, mix Group A and Group B until well combined.

 

Sieve mixture to remove lumps.
Heat the kuih kapit machine as per manufacture's instruction.
Scoop some batter (about 10g) and pour into the machine mold. Close lid and let it cook until crispy about 1 minute 25 seconds.
Take out the kuih kapit and fold into triangle shape.