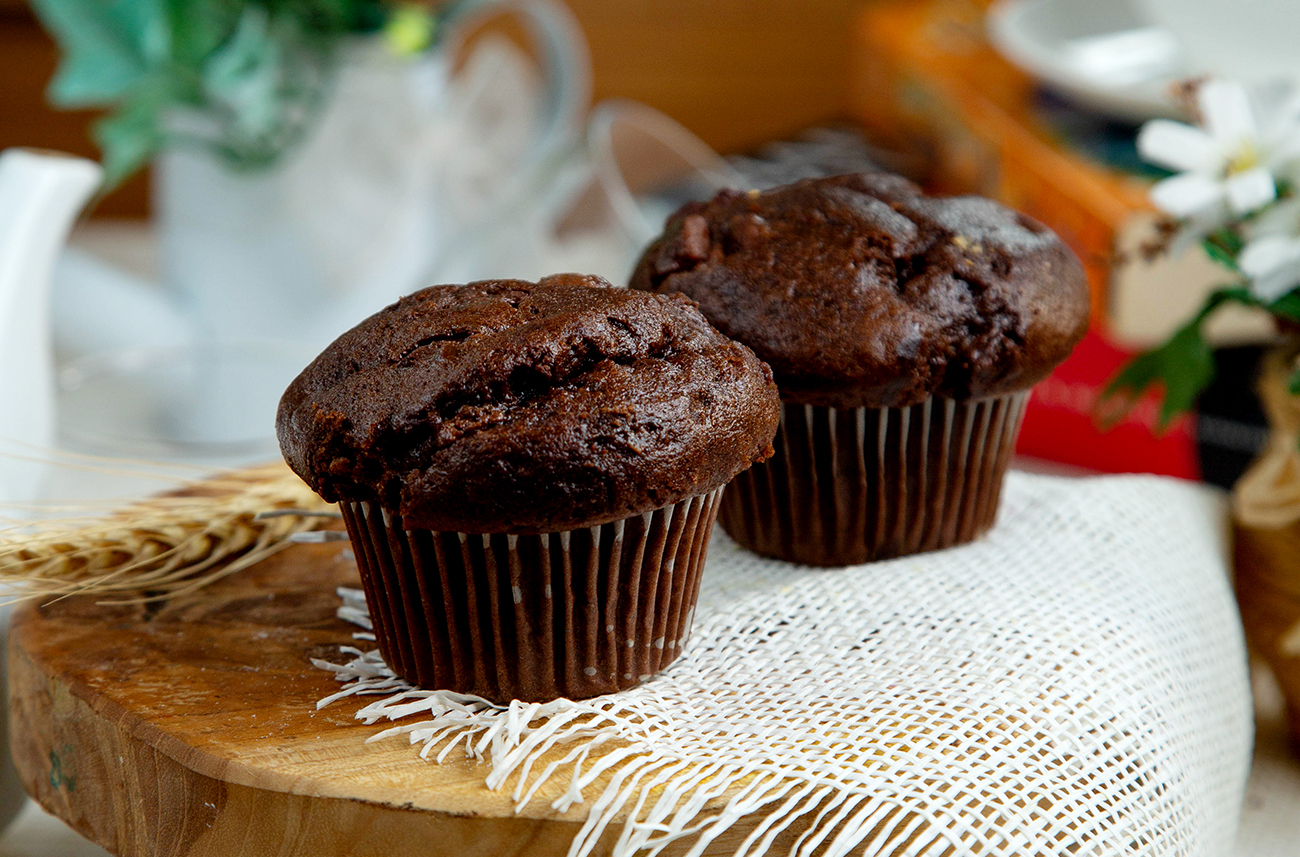 Ingredients:
Pinnacle Chocolate Muffin Mix
500g
Eggs
160g
Oil
165g
Water
220g
Baking Step:
Preheat oven at 190°C.
Using paddle attachment, mix all the ingredients except walnut and chocolate chip at low speed 1 minute.
Scrap down the bowl and continue to mix for another 4 minutes at medium speed.
Deposit the batter into paper cups or muffin mould until 1/3 full. Sprinkle some chocolate chip on top of batter.
Bake for 25 to 28 minutes, or until a toothpick inserted in the middle comes out clean. Decorate as designed.