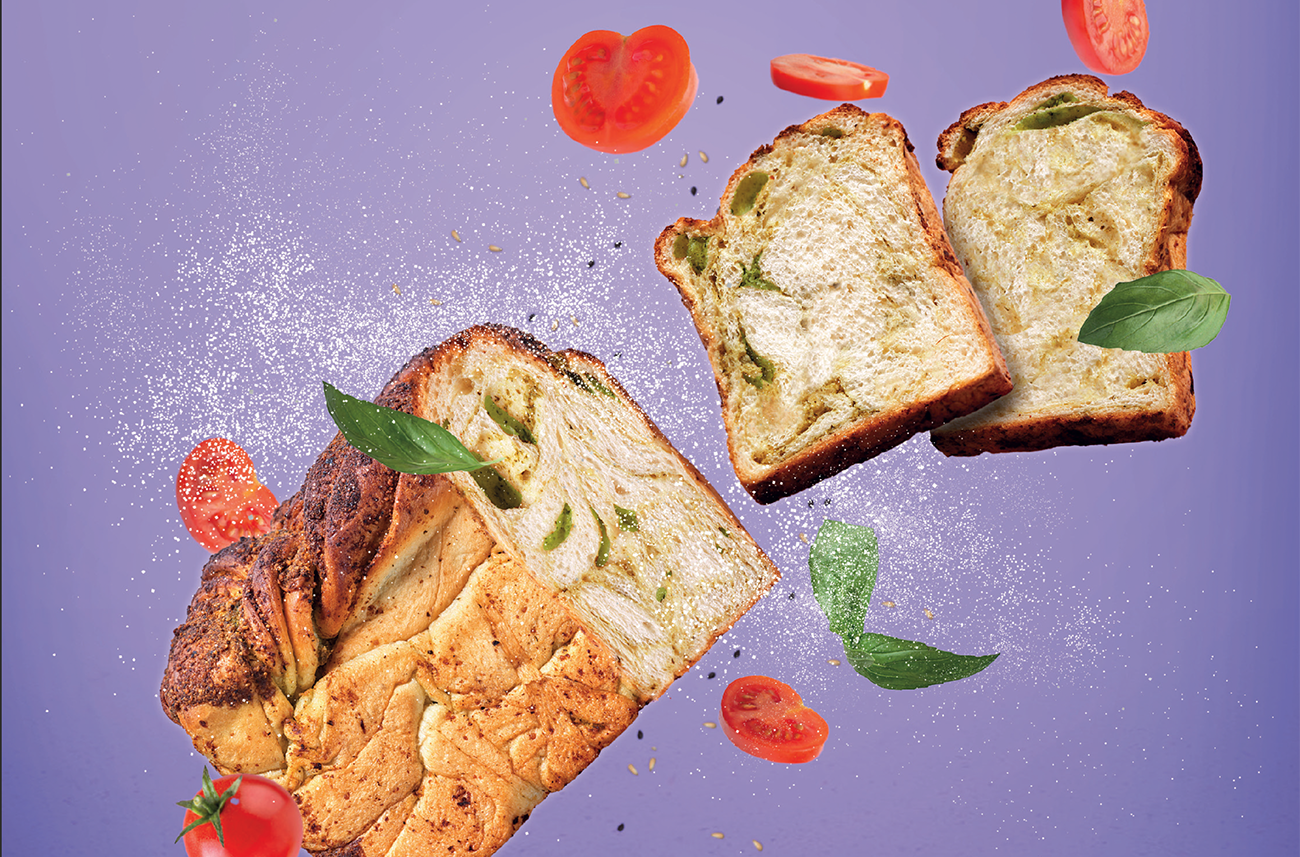 Ingredients:
Pesto
Almond Nibs
300g
Fresh Basil
100g
Fresh Parsley
100g
Parmesan Cheese
225g
Corn Oil
800g
Salt
18g
Babka
Bread Flour
1000g
Mauripan Instant Dry Yeast
18g
Voltex Fresh
5g
Salt
25g
Full Cream Milk
325g
Cold Water
325g
BOS
325g
Baking Step:
Pesto
Add in of the ingredients into blender. Blend until form a smooth paste.
Babka
Using a spiral mixer, dry mix flour, yeast, bread improver, sugar and slow at slow speed for 1 minute. Add in cold water, milk mix at slow speed for 3 minutes then switch to high speed for 5 minute.
2. Add in BOS, mix at slow speed for 1 minute then switch to high speed for 3 speed until dough is fully develop.
Rest dough for 10 minutes. Divide dough into 450g and rest for another 10 minutes. Roll out the dough to 10 inch x 10 inch square.
Spread pesto on the dough and roll into logs. Cut the rolls into 4 strips and braid in.
Place the braided pesto babka into loaf pan. Proof at 38°C with 85% humidity for 60 to 75 minutes. Spread some pesto onto the loaf.
Bake at 200°C (Top) 215°C ( Bottom) for 25 to 30 minutes. Remove from oven and let cool before serve.