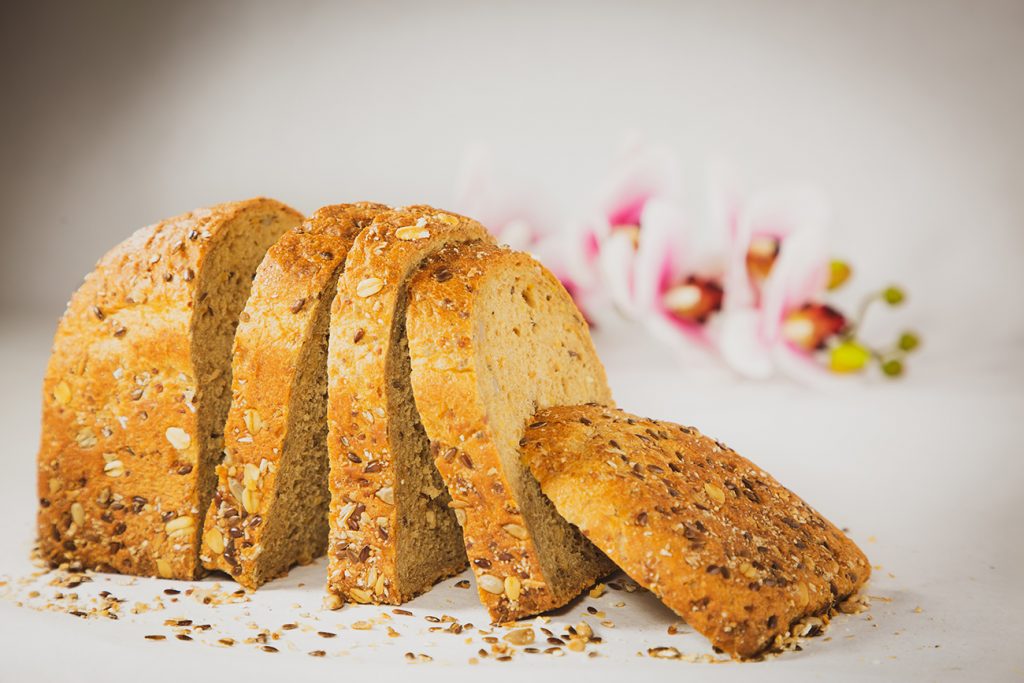 Ingredients

Group A

Bread Flour

500g

General Purpose Flour

200g

Mauri Multigrain Mix

150g


Mauri Wholemeal Mix

150g




Salt

10g

Mauripan Instant Yeast

15g


Mauri Voltex Crusty 5g


Water

± 630g

Group B

Raisin

200g

Walnut

100g

White Sesame

50g

Group C

Cream Cheese

500g

Dried Cranberry

150g
Baking Step:
Mix ingredients in Group A at medium speed until fully developed (about 5 minutes).
Add in Group B until well mixed.
Rest the dough for 20 minutes and cover it properly to prevent skinning.
Divide the dough into desired size and rest the dough for 10 minutes, cover the dough to prevent skinning.
Wrap filling and shape the dough, then proceed to proofing for 40 to 60 minutes.
Bake at temperature of top 200°C and bottom 210°C for 10 to 15 minutes. Steam 1st time when product goes into the oven. Steam 2nd time after 5 minutes.